Find The Discipline That Works Best For You In Our Mixed Martial Arts Program
Looking for a well-rounded skill set? Hoping to focus on just one discipline? Either way, we've got you covered.
Our Mixed Martial Arts program at Octagon MMA and Krav Maga spans a wide range of strategies and disciplines, offering something for everyone in Greensboro to enjoy. Choose from the best BJJ, Kickboxing, Boxing and more!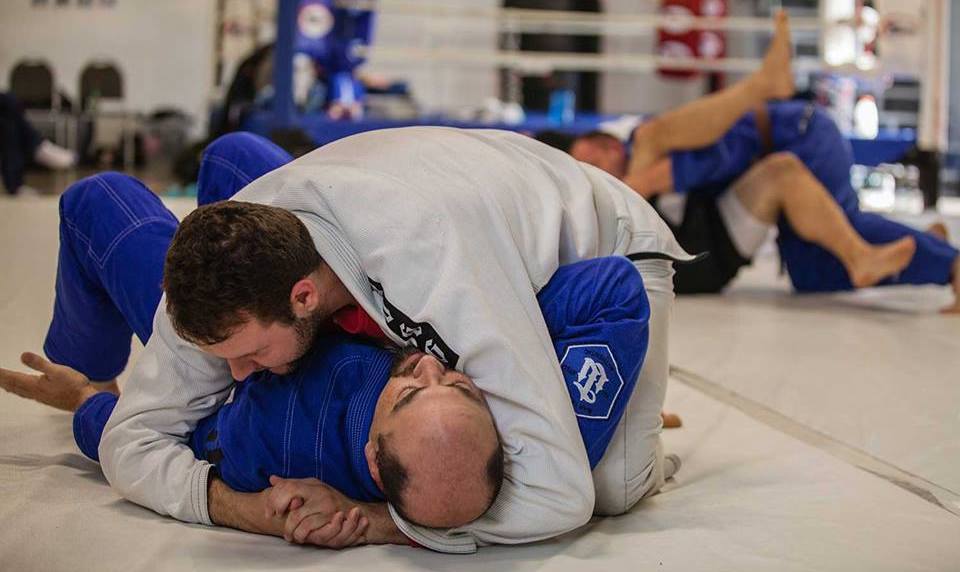 No Matter What Training You're Looking For, You'll Find It Our Mixed Martial Arts Program
At Octagon MMA and Krav Maga, we know no two people train the same. We all have different priorities and goals and we're just here to help you achieve them. That's why our MMA program doesn't limit you to one cookie-cutter class, hoping you find what you're looking for.
Instead, we give you options and flexibility. Find the class you like best or try them all and walk away with an incredible approach to self-defense.
Choose from:
Brazilian Jiu-Jitsu: The art of ground grappling, this discipline teaches you how to overcome an opponent by establishing leverage and maintaining control. Because a large majority of real-world fights end up on the ground, this class is essential for real-world self-defense AND competition training.
Kickboxing: Improve your striking skills one day at a time and walk away with an incredible fitness and strength. This high-energy class is perfect for beginners and experienced athletes who are looking for a challenge.
Boxing: Do you have what it takes to jump in the ring? Learn to punch with speed and efficiency and build the best footwork and balance possible. Our Boxing Classes build your skills one step at a time.
It Doesn't End With Self-Defense. Our MMA Program Is The Best Way For You To Get In Shape!
Does your gym routine currently include jumping on the treadmill for 30 minutes at a time? Or maybe some big group fitness class where you run around for an hour?
Is that really producing the results you want out of your workouts?
Train with a purpose and rely on the motivation that comes with it when you take on our Mixed Martial Arts Classes in Greensboro. As you learn how to strike and grapple and submit an opponent, you'll also push your body like you never thought possible. And in no time, you'll have to results to show for it!
At Octagon MMA and Krav Maga, you can:
Burn fat and build total-body strength
Improve your athleticism and coordination
Stay motivated week in and week out
Carry a sense of self-confidence into all aspects of your life

Change The Way You Train! Take On Our MMA Classes In Greensboro Today!
It doesn't matter if you're a complete beginner or an experienced fighter. We have something for everyone at Octagon MMA and Krav Maga. Take on your favorite discipline or challenge yourself with a mix of training each week. You'll notice the difference from day one.
Just fill out the short form on your screen to get started today! We'll reach out right away to answer all of your questions.