Master The Art Of Real-World Self-Defense In Our Krav Maga Classes
Krav Maga is straightforward as it gets. No belts. No uniforms. Just outright self-defense.
This tactical fighting system has been adopted around the world and is now the most effective way for everyday men and women to defend themselves in the face of danger. And at Octagon MMA and Krav Maga, we're proud to bring it to Greensboro and offer you the highest quality training around!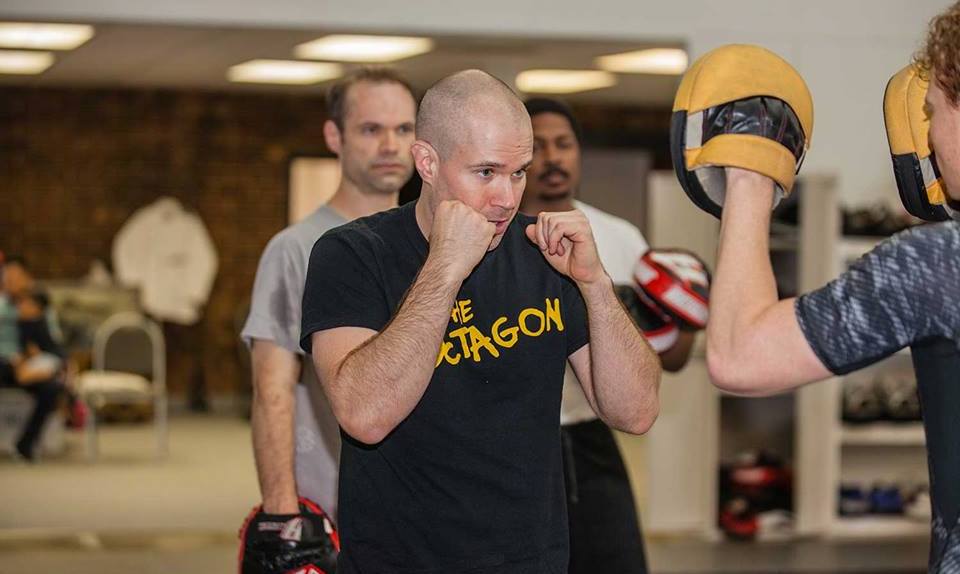 Krav Maga Training Can Help You Stay Prepared For Any Real-World Threat
There are hundreds of crimes reported every single week in Greensboro. Are you prepared to defend yourself if danger crosses your path?
With the help of our team at Octagon MMA and Krav Maga, you can learn how to respond to a threat with power and efficiency and protect yourself and your loved ones in no time. Our Krav Maga Classes are simply the best way for beginners and experts alike to learn self-defense.
From day one, you'll learn how to:
Stay aware of your surroundings at all times
React at a moment's notice to a threat
Maintain a clear mind in high-stress situations
Subdue and submit an attacker before anyone is harmed
Did We Mention The Workout? It's Out Of This World!
Krav Maga training is designed to be as realistic as possible. And when you're fighting for your life in a real-world situation, you're going to be exhausted.
That's why each Krav Maga class at Octagon begins with 10-15 minutes of conditioning. We get your heart racing and then ask your body to push through the pain.
Then, before we wrap up each class, we push you through a STRESS TEST- just a few minutes of high-intensity movements that drain your body of every last fiber of energy. What better way to get the very most out of your workout?
After just a few classes, you can enjoy:
Lean, toned muscle gains
Improved cardiovascular health
Sustainable fat burn and weight loss
Incredible self-confidence in all aspects of your life
Take The First Step Today! Sign Up For Greensboro's Best Krav Maga Classes And Protect Yourself From Any Threat!
Don't wait until it's too late. Our Krav Maga Classes in Greensboro can help everyday men and women build strength and stay safe in any real-world situation. Join us at Octagon MMA and Krav Maga to get started today!
Just fill out the short form on your screen to learn more!