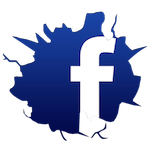 Great gym, I love the workout schedule and Kim is very motivating. It feels good to smack that bag around for a few hours a week :) Totally supportive environment, and everyone is welcoming and helpful - it isn't intimidating at all even for a noobie like me. Highly recommend!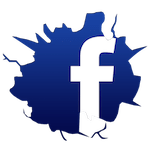 I have had memberships to 7 other gyms in the area over the last 20 years, Octagon is hands down the BEST. My teen is taking krav maga and jujitsu and to quote her, "I love it because I am always learning something new." David takes pride in his work and it shows. I do personal training with Kim--she does a good job of rotating the workout and providing a variety. It's an encouraging, professional environment where you are pushed to be your best and reach your goals.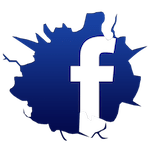 Omg ! It's only my 2nd night and I'm having the time of my life!!! The Women's kickboxing class is so much fun! I called last week and David was such a great help and offered me to come check the class out before I signed up. But he was so professional and great to talk to and answered my questions without rushing me that I just signed up without trying . Best decision I've made in a long time ! Kim is so wonderful during the class and constantly checks on you to make sure you're ok and that's a blessing because I came to class after being sick for 2 weeks and just getting back to my old self . This is the best workout and stress reliever ever! I thought Zumba was fun....boxing got it beat! The hour goes by way too fast!!!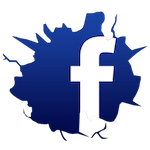 I've been going to Octagon for the past 7 years. I'm not surprised on how much the gym has grown! David and Kim are amazing!!!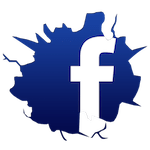 Octagon MMA and Krav Maga was a second home to me when I needed one most. My time spent at Octagon has had a lasting impact on my life and has been hugely influential in personal transformations and overall lifestyle to me. At all my time spent there, I always felt welcomed by the owners, instructors and every single member. I couldn't have asked for a better place to learn, grow, and evolve, or people to do it with.
I have been training jiu-jitsu with Ben for a while now. I have learned a lot and really enjoy them. I think Ben does an excellent job of focusing in on what I need to work on and then helping me work on it.
I have had the honor of being a part of training Jujitsu since this past summer. The classes and open mat sessions are intense, very instructional, and as long as someone desires to learn jujitsu for the right reasons, all skill levels will benefit. I highly recommend Ben.
After having my baby 11-9-12 i was in bad shape. I started in Jan. Beginning weight 113lbs. Present day Im at 108lbs. But I'm now fit, all thanks to David & Kim at Octagon MMA and Krav Maga.
I have to say that after having a baby in September of 2012, I never thought I would have energy or be able to sleep. Since starting the mitting class a few months ago, I now have both! Thanks to Kim for making class fun that I don't even realize I'm getting a great workout!
I have been doing Cardio Kickboxing since Feb. of this year, it is the only work out I have ever looked forward to and enjoyed!!! It has made me stronger and safer!
I started personal training at Octagon MMA about 5 months ago. I began training with no prior knowledge or experience in martial arts. My trainer David worked with me to build a solid foundation of different fighting styles to see which one I liked best. I ended up sticking with traditional boxing because I was excited by the progress I was seeing in my skills, and I could also tell that David has a real passion for boxing which comes out in his coaching. My time training at Octagon MMA has been invaluable. David is very flexible and has always been open to adjusting my training to suit my needs and preferences. While he gives encouragement when I do something right, David is not simply a "yes man". When I make mistakes he points out what I need to fix and offers constructive criticism. This has been a key part of the improvements I have made. Since I started training at Octagon MMA, I have learned a lot and greatly improved my skills in almost every aspect of boxing. As an added bonus, I also went from about 17.5% body fat down to 13.5%. Thanks to the people at Octagon MMA, I have improved not only my skill level in boxing but also my overall health.
2 years ago, I was in the worst physical and mental shape of my life. My daughter, concerned about my health,introduced me to David. I was terrified, but went anyway. I was surprised to find a kind,patient man who didn't judge or belittle me. I have never stayed with a workout of any kind, I would always find an excuse not to go. 2 years later, I am still at it, losing weight slowly but steadily and more importantly I am more active and in better shape than I have been in years. I enjoy coming to work out, it is the highlight of my week. David has helped me find the self confidence I never had to hold my head up and keep at it. It has been a physical change as well as a mental one, no longer do I have the mentality of a victim. I am much more confident and sure of myself than I ever have been. so thanks to you, David, for believing in me so I could learn to believe in myself.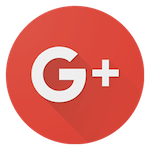 When I moved to NC one of the first things I did was look for an MMA gym. I left many facilities due to price, structure, or the instructors themselves. Octagon has both a ring and cage, along with 2 spacious mat spaces. The classes are structured great for anybody from hobbyists, fitness buffs, and the competitor. The owner David, along with all the other instructors, are knowledgeable and teach very well. Best part is there are no egos, everybody learns from one another and the staff genuinely care about you, the individual. Great MMA gym, a gem for sure.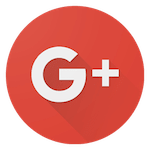 Best place to train in town. The instructors are very knowledgeable in their arts. The students are there to learn, help others learn, and not show boat (which leads to injuries); I've made a lot of friendships through this gym over the years. If you're thinking of getting into a martial art or just looking for fitness, check this place out. They offer so many different options you can't go wrong.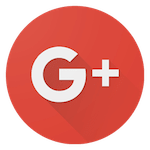 This is not only the best gym in the world, it's also the most fun place to be! Everyone is top notch, price is the best you'll ever see, it's small enough for everyone to be like a family, and it's relaxed enough to feel like you are just hanging out with friends while learning to kick some ass! There is absolutely no pressure to compete unless you are 100% ready and willing. There is no where else I would rather be and I actually switched colleges just to come here!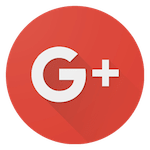 FANTASTIC PLACE! David Stacy, the owner, held a private self defense class for my local mommy group. He was very engaging and made it fun and easy to follow. I contacted him specifically because of Octagon's spotless reputation in the area, and I was not disappointed. While we (local moms) aren't his typical demographic, we didn't once feel out of place or intimidated while there. Thanks for an excellent experience! We will be back for sure!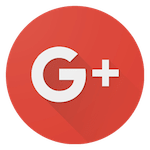 David is one of the best martial arts instructors I've ever had the pleasure to work with. He's an effective teacher and a good businessman, and it definitely shows in how he manages his classes and his school. He never settles for resting on his already impressive expanse of knowledge, and is constantly out broadening his skill set in order to stay current in the latest and most effective training methodologies. You won't find a better school anywhere in the Carolinas.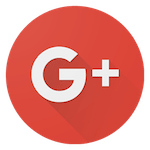 I first came to Octagon for my children to take the self defense class. They both loved the instructors, Mr.David and Mr.Jason! For a couple of weeks I watched their class as well as watched the women's cardio kickboxing class that takes place at the same time. I was intimidated but decided to give kickboxing a try. What did I have to lose? Well dress sizes and fat is what I had lost!!! Thanks to Kimberly, I'm in the best shape of my life! I have confidence and actually look forward to every class! Proof is in the results and Octagon produces results if you do the work!
The trainers and owner, David, are awesome. They work with my schedule and put me to the test every work out. I grow every session. I have trained one on one here for a year. I took 2 months off for life events and they took me back as soon as I contacted them. Always a great workout. I feel more confident in defending myself and my family in a self defense situation.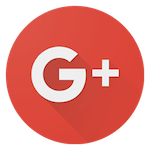 Great environment to relieve stress. The boxing classes give a really good workout and teaches the skills necessary for sport. The staff is excellent and the gym is diverse. I would recommend Octagon to anyone and know they would be in great hands.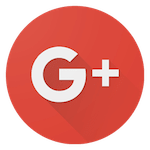 This is actually the first review that I've written in my life. This place is wonderful, and I am grateful every day for finding it. David and Kim are both incredibly helpful and understanding. I've had some serious injuries and subsequent surgeries in the past. As a result, I was often told by many trainers at different gyms that I wouldn't be able to learn Krav Maga. However, both David and Kim have taken the time to work with me to teach me while working around my injuries. As a result, I feel much more fit and confident and am able to pursue self defense in a safe and comfortable manner. Thank you so much you guys! I recommend this gym to everyone I know who is looking for self defense training or merely to get in better shape!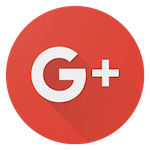 Walking into a gym can be intimidating, especially someone like me who had no experience in any aspect of MMA whatsoever. Not here. David (the owner) welcomes anyone and everyone who wants to learn and grow mentally and physically. I have gained so much self confidence since my arrival at this gym. The atmosphere, the curriculum, the people....5 Stars. No less.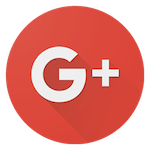 The owner's, instructors, trainers and members are fantastic. They continually strive to provide a comprehensive MMA training experience. Even for members who seek to just train and learn with all ages and levels. I consider myself to be part of the Octagon family, not just a member.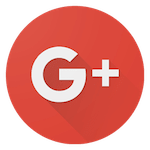 This gym is off the chain. By far the best place I've ever been to, to be educated in self-defense/martial arts. It's got the greatest vibe, everyone is like a big family. The instructors are very well trained and they do a wonderful job at making sure everyone understands what's happening.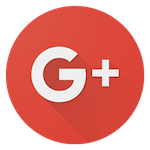 This is an excellent gym with knowledgeable and experienced trainers. It's a great place to stay in shape and learn how to fight and defend yourself. The people are great, and there's something for every age group and experience level.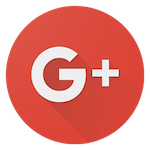 The Octagon just simply is the best place to train and get quality instruction in several different styles of martial arts. The instructors are fantastic and the ownership works tirelessly to provide the best gym around. I am a veteran with a anxiety disorder and this place has helped me more I will ever be able to say.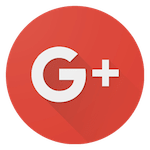 David Stacy and Kimberly Jenkins are both very personable, knowledgeable, and professional. I would highly recommend The Octagon Gym! Excellent facility, reasonable prices, quality instruction!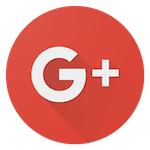 Couldn't ask for a better place to train! Great workouts, great people and great environment. David and his staff are extremely knowledgeable. OctagonMMA is the real deal. Do yourself a favor and GO CHECK THEM OUT!!! I guarantee you won't be disappointed.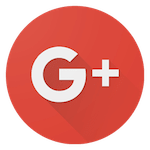 Octagon is a wonderful place to work out. Other gyms talk about a "judgement free" zone, but THIS is the real deal. I have no natural ability when it comes to boxing, but I learned so much and improved more than I ever thought I would under their training. You will definitely get your money's worth out of it. And David and Kim are two of the nicest people you could ever meet. They'll push you, but it's totally worth it!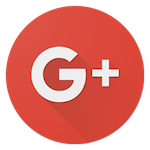 I've traveled to Octagon MMA from the Triangle area on a few occasions for special seminars and have had the opportunity to train with David Stacy (owner) on a few occasions as well. If you're in the Greensboro area and looking for a place to train, this is THE place to be. Great instruction, great atmosphere, great people.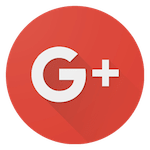 I love this gym, the classes are great the instructors are very knowledge and the atmosphere is very inviting. There is a wide range from fighters to people just looking to shed a few pounds or defend themselves and everyone is welcome. Great gym, great people.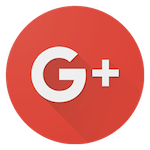 Octagon has the best instructors in Greensboro. I have trained with the owner for a little over 4 years. He runs a top-notch facility.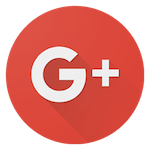 This is the best gym in town, period. The Octagon and the people there have gotten me into the best shape of my life and the instruction/training is fantastic.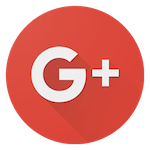 My husband has PTSD...he has been training here for the past three years...David and Kim have been wonderful and the people that he trains with are too...the services they provide have been an excellent resource for helping my husband cope with all the things that go along with PTSD which also makes my life easier. I have no hesitation in recommending The Octagon.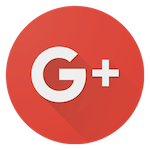 The cardio kickboxing classes are great! Whether you're just starting out or already skilled, the trainers meet you where you are and adjust to your skill level.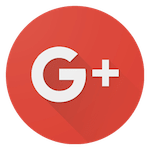 Kim and David are awesome people and trainers! They're both very knowledgeable and have always been fun to work with.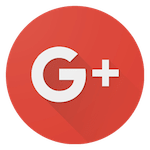 Great place to train, Krav Maga, BJJ, Kick Boxing, fitness training. Trainers are very knowledgeable and will work with you no matter what your fitness or skill level. I would not go anywhere else and would highly recommend it to anyone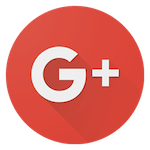 I've known David (the owner) for several years now. I evaluated him as a Krav Maga instructor with Krav Maga Worldwide. I've attended seminars at his school, sent students to him, and even partnered with him at national training events. He is a true professional who cares about his members. He is constantly developing himself so he can pass that growth onto his students. You'd be lucky to train at Octagon!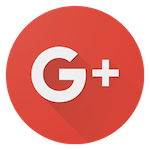 I have trained with David for over three years. I find him and his organization to be of the highest quality.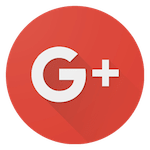 almost like a 2nd home for myself. So much inspiration and positive trainers and students inside that gym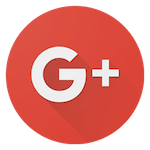 David is an amazing instructor that genuinely cares about his students and the community he serves.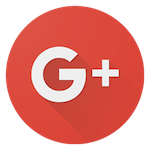 Owner (David) is Great and genuine. Great facility and good people. Little bit of everything and always a great workout.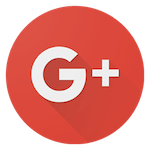 Excellent place to train! Great atmosphere and super instructers.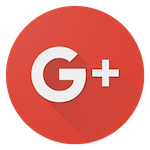 This is the best place to train at the Triad. If you want to know how to defend yourself, be an mma fighter, or simply stay in shape, then this is the best place without a doubt. The range of experience varies, you have from novice to expert, so do not be afraid to go by yourself, there will always be a training partner at your level. Students are friendly, coaches are experienced and charismatic, and the workout is intense. Best place to train at!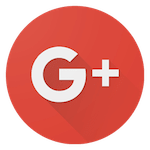 Great place to train with great coaches Thank you David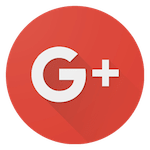 I am so glad I found this gym! I look forward to my classes every week and am excited to go. It is a great workout no matter what level you are at and they change it up to keep you learning new stuff. The time flies while you are working out because it is so much fun.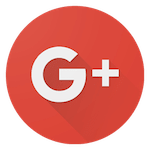 My son John goes to Octagon MMA and Krav Maga....He loves how they take the time to work with him....He has learned a lot since going up there....Nice Gym, Nice Staff...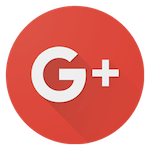 The very best gym in Greensboro! I lost over 30lbs here and I am stronger then I have ever been. Don't waste your money on some overpriced chain establishment. There is really something here for everyone no matter their fitness level and the trainers are amazing at accommodating for weaknesses and disabilities. I recommend it to everyone.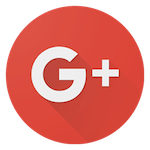 Best trainer, David Stacy!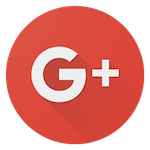 This place is the best in all Greensboro to train Mixed Martial Arts and/or Krav Maga. This place has the best coaches and teammates you can ask for. They have the status, trophies, and experience to train newcomers and experienced people. Doesn't matter for what reason you want to train for, they have it. You can train for competition, self defense, or just to stay in shape. The place is clean, has a little weight room, and even a boxing ring (for striking only), everything at a reasonable price.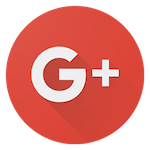 Outstanding people and terrific instructors
Great classes, great trainers!!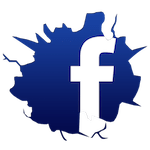 Great place with equally great people throughout. Initially I had a lot of apprehension about being the new guy in boxing and jiu-jitsu classes. That went away quickly and I began to appreciate the supportive coaching and camaraderie of everyone there. Stop by for a class and if we see each other please hello!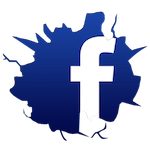 Ive been going here since 2013 and I just love this place. I started out with kickboxing and fell in love with the sport and the results my body showed from going. I began doing other classes the facility offered in Jan. 2016 (Circuit training, cardio boxing) along with Kicking boxing. The classes will challenge you but Kim ( instructor) is always there to assist and push you to dig deep. For a short period of time I trained privately with David (instructor and owner) in self defense; he was great and I learned a lot. Both Kim and David are great and the atmosphere at Octagon MMA and Krav Maga is a wonderful place to get in shape and practice any style of fighting!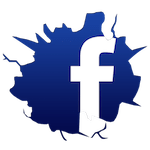 David and Kim are fantastic people and coaches! I've learned so much from them and I've also watched them change people's lives for the better. Great place to be and great people!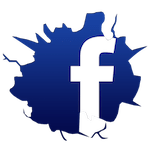 Staff is incredibly friendly and accommodating. You can really just jump in here anytime at any experience level and the staff will help you at your level. Patrons reflect this positive atmosphere, and more knowledgable clients aren't afraid to be helpful. This is all evident from the very first, free session.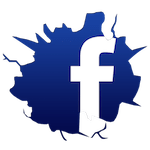 Having been a guest advanced instructor at one time and knowing the instructors by personal experience, I can say they are A1 and the Octagon is a top notch facility!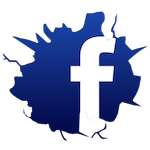 Just started but I already feel at home, and really enjoy the classes. Instructors and classmates are friendly. All around a safe, understanding atmosphere!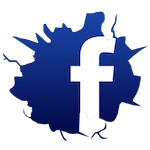 All of the instructors here are absolutely awesome, not to mention that the classes are fun and dynamic. I've taken Cardio kickboxing, Krav Maga, muaythai kickboxing, MMA boxing class and they are ALL super fun (great work out too!!) and they will make you sweat! David, Kim and Graeme all have great passion for what they do and care about their classes and clients with sincerity. Come to Octagon and sweat it off!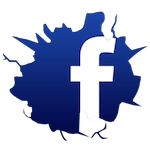 A gym you can work on yourself physically and mentally. A place to build confidence, technique, and most important of all character.