Get In The Best Shape Of Your Life In Our Cardio Kickboxing Classes
Calling all women of Greensboro! Are you looking for a better way to stay in shape?

What if we said you could actually start enjoying your workout routine?
Well at Octagon MMA and Krav Maga, you can! Our Women's Cardio Kickboxing Classes are built with you in mind, offering high-energy workouts and constantly changing classes. You'll combine bodyweight movements, strength training, and heavy bag exercises all into one total-body routine.
We offer Women's Cardio Boxing and Metabolic Training to produce real results, fast!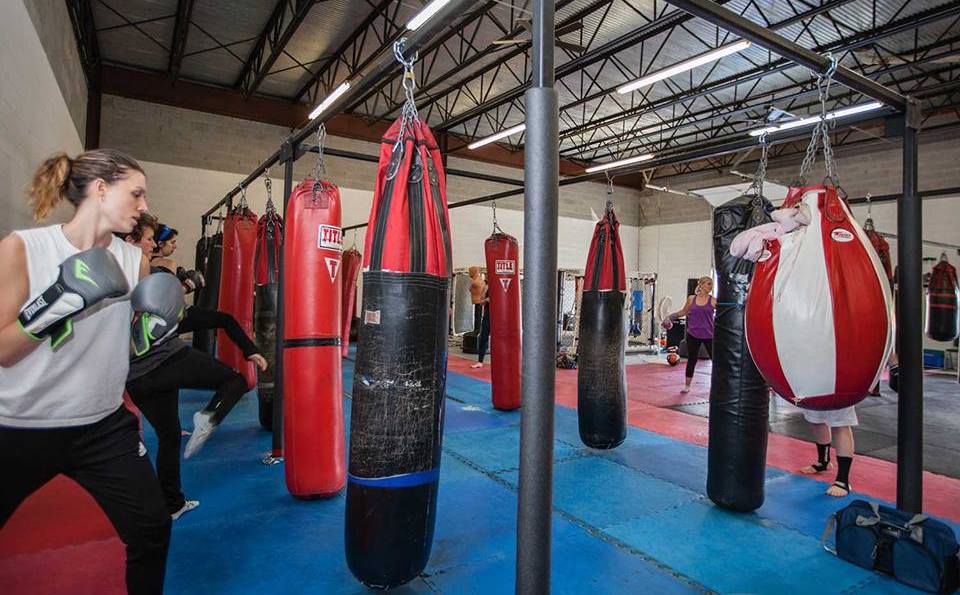 How Do Our Cardio Kickboxing Classes In Greensboro Work?
This system is built as a circuit training workout that shifts you from one exercise to the next. Your body will be guessing week in and week out to help you avoid that dreaded plateau.
In our Cardio Kickboxing classes, beginners and experts are invited to train alongside one another because each and every movement is scalable to your unique skill level.
Not more feeling in over your head!
In no time, you can enjoy:
Lean, toned muscles
Sustainable fat burn
Healthy weight loss
Boosted self-confidence
And From Day One, You'll Enjoy A Support System Like No Other
It's easy to get excited about a new fitness program, only to lose that motivation just weeks into it.
But with our Cardio Kickboxing Classes, we're helping you stay driven week after week with classes that are always changing and a support system that has your back every step of the way.
At Octagon MMA and Krav Maga you can count on:
Professional coaching and instruction
Ongoing feedback and support
Celebrations of every success
High-energy fun

Get More From Your Training With Our Women's Cardio Kickboxing Classes In Greensboro!
Step out of your comfort zone and take on a truly effective training program today! At Octagon MMA and Krav Maga, we're combining self-defense and fitness training for women all across Greensboro. No prior experience required.
Just fill out the short form on your screen to learn more about our Women's Cardio Kickboxing and Metabolic Conditioning!